SIGFest Event Galleries...

2014 Concours d'Elegance Award Winners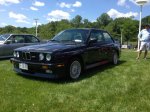 BMW NA's Choice Award: Vincent Esposito
This award is given to the E30 M3 that BMW Classic would most like to add to their collection. Adwarded to Vincent Esposito for his 1988 29K stock E30 M3 with original tires!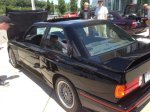 Best of Show: Chet Marfatia
Awarded to Chet Marfatia for his beautiful Black Original Sport Evo.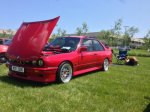 SIGMeister's Choice: Brandon Wheaton
Awarded to Brandon Wheaton for his gorgeous 1989 Cinnebar Red E30 M3.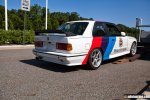 Best Tribute: Ralph Angersbach
This award was meant to be given to the car that was modified to look like something other than what it looked like when it was being hand-built at the factory. Awarded to Ralph Angersbach for his 2.5 liter DTM Race Car.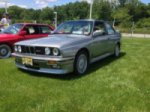 Best Stock Example: Tom Marino
Awarded to Tom Marino for his 1988 Lachsilber E30 M3.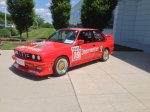 Longest Ownership: Stephen Valeski
Awarded to Stephen Valeski for his 1988 Henna E30 M3.
Carrier of the Flame: Elihu Savad
This award was open to interpretation but was intended to go to an influential member of the E30 M3 community that has made a difference in the ownership experience of SIG and S14 members. Awarded to Elihu Savad.
SIGFest Survivor Award: Yani Avrahami
This award goes to the individual who continues to participate despite difficult circumstances.
Photo credits: Andy Hong / Matt Stellas