SIGFest Events
SIGFest 2018

We are pleased to announce plans for 2018, our 19th Annual SIGFest which will be held at beautiful Spring Meadow Golf Club, located in Farmingdale NJ.
Friday, October 12, 2018

SIGFest 2018 Meet & Greet Dinner
Restaurant: Marina Grille
Location: 905 Route 35 South
Belmar, NJ 07719
Tel: (732) 894-3211
Web: http://marinagrillenj.com
Time: 7:00 PM (to facilitate seating)
Description:
We are kicking off the SIGFest weekend with a SIGFest Meet & Greet Dinner. Meet fellow SIGmembers and swap stories over dinner and a drink! There'll be great people, good food and lots of stories to share.
Saturday October 13, 2018

E30 M3 SIGFest Picnic and Concours 'd Elegance
Location: Spring Meadow Golf Club
4181 Atlantic Ave
Farmingdale, NJ 07727
Time: 10:00 AM - 4:00 PM
Cost/Donation: $25.00
Description:
Our 19th Annual Picnic and Concours 'd Elegance and informal gathering will be held at the beautiful Spring Meadow Golf Club, located in Farmingdale NJ. As always, this year's schedule allows for plenty of time to hang out, check out the different cars, mods, and hot wheel setups. Bring the family! There'll be a judged concourse for all of you guys with garage queens, and special categories for daily drivers, modified street and full race E30 M3s. There'll be beautiful weather (subject to change without notice), lots of food, more unbelievable door prizes, awesome people to meet, a for sale/for trade table, insane E30 M3's (only) and many more surprises, as well. We may put together a group drive as we have done in the past at the end of the day- ending at a popular seaside bar and grille, where we'll celebrate the people and the cars they love over a burger and a beer or two.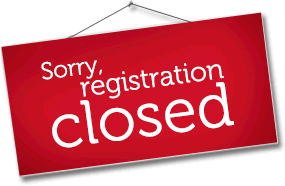 Sunday October 14, 2018

BMWCCA NJ Chapter Autocross
This event requires separate registration through the BMWCCA, please follow the link above.
---
SIGFest is a private event held for BMWCCA members, E30 M3 Special Interest Group members, and S14.net members and their guests ONLY. Participation requires you to own an E30 M3, unless you're attending as a guest.
Disclaimer: SIGFest is facilitated by the E30 M3 Special Interest Group (bimmers.com), The BMW Car Club of America, our sponsors and many E30 M3 enthusiasts. SIGFest and The E30 M3 Special Interest Group are in no way associated with BMW AG, BMW NA or any BMW subsidiary organizations.