SIGFest Event Galleries...

2021 Concours d'Elegance Award Winners
Our 22nd Annual Event
2021 Award Winners
Our team of discerning judges studied the impressive field of E30 M3's, and we were proud to award trophies to the winning cars. Thank you to bimmerworld- one of our oldest sponsors- for commissioning this year's trophies (handmade, custom framed Lime Rock Park-themed E30 M3 shadowboxes. Hard to describe, but my attempt at something different, simple and (hopefully) something that folks will be proud to display). Bimmerworld President and Founder James Clay is one of the original E30 M3 SIG members, and he has cited his participation in the SIG many years ago as one of the inspirations behind the creation of bimmerworld, and the successful racing team he founded.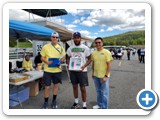 Best of Show: Wallace Jackson
1988 Diamontschwartz E30 M3. Our judges labored over this one, but ultimately decided that the award goes to Wallace Jackson's Diamontschwartz Metallic 1988 M3. Wallace obviously put a massive amount of time and energy into this car, but there were so many others that could have been selected for Best of Show as well.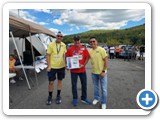 Best Stock: Anthony Fischetti
1990 Brilliantrot E30 M3. There are not very many completely stock E30 M3's around, so our judges only had a few to chose from. There were several that were pretty close to completely stock, which had our judges comparing several cars competing for this award. This year's Best Stock E30 M3 belongs to Anthony Fischetti's Brilliantrot 1990 M3.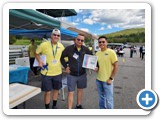 Best Modified: Pete Ballias
1989 Alpine Weiss E30 M3. Now that E30 M3's are considered collectible classics, few people are building, modifying and racing them. There are a few who do not care about the market or resale value, since they will never sell their car. Pete Ballias' Alpine Weiss 1989 M3 is pretty impressive, and he says that he's not done yet. It is worthy of this award because of the time, and dedication he has to this car.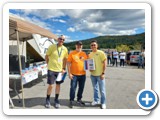 Road Warrior: Victor Fernandez
1988 Alpine Weiss E30 M3. Road Warrior goes to the E30 ///M3 that has been there and done that. Our team of judges felt that Victor Fernandez's Alpine Weiss 1988 M3 embodied the spirit of a "Road Warrior".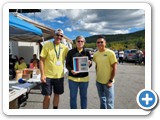 SIG-Meister's Choice: Bob Morin
1990 Brilliantrot E30 M3. There were so many cars that could have won this award. We really wanted to give all of the cars a trophy. There was one car in particular that was in the running for a couple other categories consistently, but for one reason or another it was bested. After a lot of back and forth with the other Sigmeister's, we ultimately all agreed that we had to recognize Bob Morin's gorgeous Brilliantrot 1990 M3.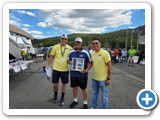 BMW CCA Choice: Ron Checca
Alpine Weiss II 1988 E30 M3. The BMW CCA graciously invited us to participate in their 1st annual Bimmers In The Park event. To show our appreciation, we invited BMW CCA President Eddy Funahashi, and Executive Vice President Lou Ann Shirk (as well as Lonny Shirk) to judge this category. They selected their favorite E30 M3, and awarded the BMW CCA's Choice to Ron Checca for his incredible Alpine Weiss II 1988 M3.