SIGFest Event Galleries...

2022 Concours Award Winners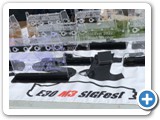 Our 22nd Annual Event
It really, truly is a difficult task to pick winners for trophies at this event, so I feel a bit sorry for our judges each year. The collective knowledge of the judges / enthusiasts made selecting the winners a lengthy task, as they poured over the gorgeous examples. The trophy categories and winners were as follows: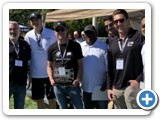 SIGFest 2022 Award: BMW North America
Presented to Jay Hanson, Oleg Satanovsky, and Tom Plucinsky for their hard work and assistance helping to make the event a success. Their dedication and support is greatly appreciated.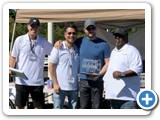 Best of Show: Brandon Wheaton
1989 Brilliantrot E30 M3. All E30 M3's are amazing, but Best Of Show goes to the car that the judges unanimously agree is a cut above the rest. Brandon Wheaton's 89 Brilliantrot M3 edged out the competition. The car is stunning in every way. The Evo-cloth interior is impeccable, and under the hood- it appears that Brandon had hired a staff of elves to clean every visible surface. The "Best of Show" title was at least a 5-way tie, and I am sure it was not an easy decision for our panel of judges.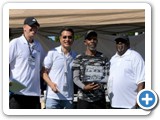 Best Modified: AJ Ashley
1990 Brilliantrot E30 M3. Forget original paint, low miles, and restorations for a moment- Best Modified goes to the E30 M3 that is its owner's canvas. Most of these cars are modified in some way, but we are looking for a car that takes it to another level, either as a street car, or a track car, or an art car, or a combination of all of those. Our judges agreed that AJ Ashley's 1990 Sport Evo Replica won their hearts and this trophy.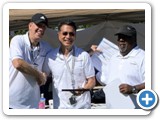 Best Stock: James Liu
1988 Lachsilber E30 M3. It's getting harder and harder to find a completely stock E30 M3. The casual observer may look at a car and think it is stock, but our judges are quite knowledgeable and notice everything. This award is presented to the car that is closest to stock, and the way the car would have been delivered new to a dealership. After all of the back and forth comparison and discussion of the slight differences between cars- James Liu's gorgeous '88 Lachsilber and Cardinal M3 looked most like it rolled off of a dealer lot.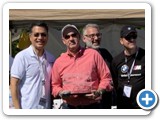 BMW North America's Choice: John Rendina
1990 AlpineWeiss II E30 M3. BMW NA has graciously invited us to their campus to celebrate SIGFest 2022, as well as the 50th Anniversary of BMW Motorsport. To show our appreciation, we asked BMW NA staff to select their favorite E30 M3. They selected John Rendina's Alpineweiss II 1990 M3 as the car they'd most like to keep, which is quite a compliment.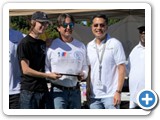 Road Warrior: Jamie and AJ Kavalieros
1989 AlpineWeiss E30 M3. The Road Warrior Award can be defined in a multitude of ways, which offers a good amount of flexibility to our judges since the all of the cars are beautiful in their own ways, and any of them are potential winners. This year "Road Warrior" described a car and an owner who has been involved in the SIG for many years, and has attended numerous track and autocross events. Jamie and AJ Kavalieros and their Alpine 1989 E30 M3 personify "Road Warrior", and made giving this trophy to them an easy decision.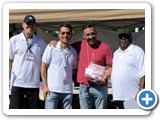 SIG Meister's Choice: Paul Luparello
1990 Misanorot Sport Evo E30 M3. The "SIG Meister's Choice" Award is chosen by the organizers (James, John and Tony), and goes to the car we like - for whatever reason. This year - it went to Paul Luparello's Misanorot 1990 Sport Evo E30 M3. Obviously a LOT of effort went into this amazing car.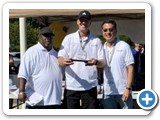 Dedication Award: Anthony Rausch
1988 Diamond Schwartz E30 M3. The "Dedication" Award allows for flexibility in how it is defined. Sometimes we give this award to a person who may or may not even have their E30 M3 with them, or perhaps they do not even own one at all at this time, but has shown dedication to BMW, the E30 M3, and/or the enthusiast community in general. This year - I am so thrilled to be the recipient of this award. My E30 M3 is very nice, but not nice enough to beat out the insane level of competition that usually comes to SIGFest, so I do not expect to win a trophy, and the success of this event is a reward all by itself. I'm very grateful for being awarded the "Dedication" Award! - Anthony Rausch